Biography
>> Biography of Michael Jackson " King of Pop "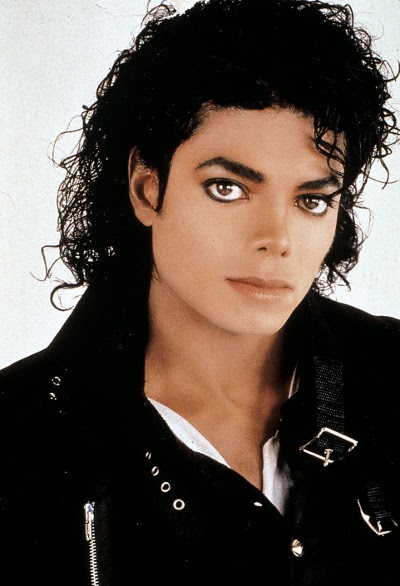 Michael Joseph Jackson, (August 29, 1958 – June 25, 2009) was an American singer, songwriter, record producer, dancer, and actor. Called the King of Pop, his contributions to music and dance, along with his publicized personal life, made him a global figure in popular culture for over four decades.
The eighth child of the Jackson family, he debuted on the professional music scene along with his elder brothers Jackie, Tito, Jermaine, and Marlon as a member of The Jackson 5 in 1964, and began his solo career in 1971. In the early 1980s, Jackson became a dominant figure in popular music.
The music videos for his songs, including those of "Beat It", "Billie Jean", and "Thriller", were credited with breaking down racial barriers and with transforming the medium into an art form and promotional tool. The popularity of these videos helped to bring the then-relatively-new television channel MTV to fame. With videos such as "Black or White" and "Scream", he continued to innovate the medium throughout the 1990s, as well as forging a reputation as a touring solo artist.
Through stage and video performances, Jackson popularized a number of complicated dance techniques, such as the robot and the moonwalk, to which he gave the name. His distinctive sound and style has influenced numerous hip hop, post-disco, contemporary R&B, pop, and rock artists.
Jackson's 1982 album Thriller is the best selling album of all time. His other albums, including:
- Off the Wall (1979)
- Bad (1987)
- Dangerous (1991)
- History (1995)
Also rank among the world's best selling albums. Jackson is one of the few artists to have been inducted into the Rock and Roll Hall of Fame twice. He was also inducted into the Songwriters Hall of Fame and the Dance Hall of Fame as the first and only dancer from pop and rock music.
Jackson's star on the Hollywood Walk of Fame, set in 1984
His other achievements include multiple Guinness World Records; 13 Grammy Awards as well as the Grammy Legend Award and the Grammy Lifetime Achievement Award; 26 American Music Awards, more than any other artist, including the "Artist of the Century" and "Artist of the 1980s"; 13 number-one singles in the United States in his solo career, more than any other male artist in the Hot 100 era; and the estimated sale of over 400 million records worldwide.
Jackson has won hundreds of awards, making him the most awarded recording artist in the history of popular music. Jackson became the first artist in history to have a top ten single in the Billboard Hot 100 in five different decades when "Love Never Felt So Good" reached number nine on May 21, 2014. Jackson traveled the world attending events honoring his humanitarianism and in 2000, the Guinness World Records recognized him for supporting 39 charities, more than any other entertainer.
Aspects of Jackson's personal life, including his changing appearance, personal relationships, and behavior, generated controversy. In the mid-1990s, he was accused of child sexual abuse, but the civil case was settled out of court for an undisclosed amount and no formal charges were brought. In 2005, he was tried and acquitted of further child sexual abuse allegations and several other charges after the jury found him not guilty on all counts.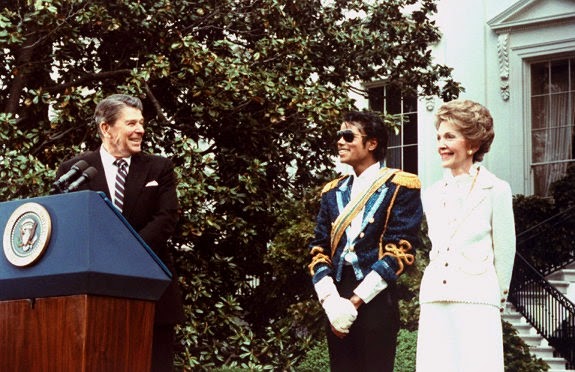 Jackson at the White House being presented with an award by PresidentRonald Reagan and first lady Nancy Reagan, 1984
While preparing for his comeback concert series titled This Is It, Jackson died of acute propofol and benzodiazepine intoxication on June 25, 2009, after suffering from cardiac arrest. The Los Angeles County Coroner ruled his death a homicide, and his personal physician Conrad Murray was convicted of involuntary manslaughter. Jackson's death triggered a global outpouring of grief and a live broadcast of his public memorial service was viewed around the world.
The media has commonly referred to Jackson as the "King of Pop" because, throughout his career, he transformed the art of music videos and paved the way for modern pop music. The Daily Telegraph writer Tom Utley described Jackson in 2003 as "extremely important" and a "genius". For much of his career, he had an "unparalleled" level of worldwide influence over the younger generation through his musical and humanitarian contributions.
Jackson's music and videos, such as Thriller, fostered racial diversity in MTV's roster, helped to put the relatively new channel into public awareness, and steered the channel's focus from rock to pop music and R&B, shaping the channel into a form that proved enduring. Jackson's work continues to influence numerous hip hop, rock, pop and R&B artists. BET described Jackson "as quite simply the greatest entertainer of all time" and someone who "revolutionized the music video and brought dances like the moonwalk to the world. Jackson's sound, style, movement and legacy continues to inspire artists of all genres."
Allmusic's Steve Huey describes Jackson as "an unstoppable juggernaut, possessed of all the skills to dominate the charts seemingly at will: an instantly identifiable voice, eye-popping dance moves, stunning musical versatility and loads of sheer star power". In the mid-1980s, Time magazine's pop music critic, Jay Cocks, noted "Jackson is the biggest thing since The Beatles. He is the hottest single phenomenon since Elvis Presley. He just may be the most popular black singer ever". In 1990, Vanity Fair cited Jackson as the most popular artist in the history of show business. In 2007, Jackson said, "Music has been my outlet, my gift to all of the lovers in this world. Through it, my music, I know I will live forever."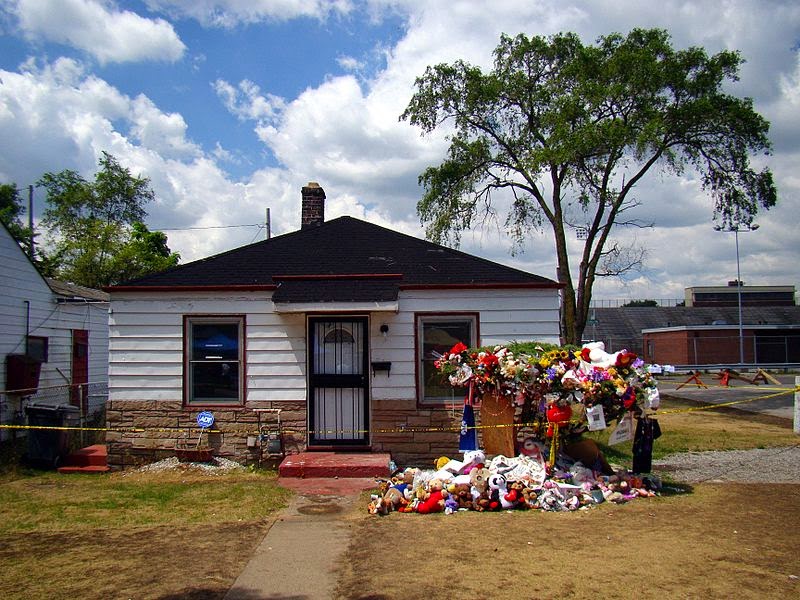 Jackson's childhood home in Gary, Indiana, showing floral tributes after his death
Shortly after Jackson's death, on June 25, 2009, MTV briefly returned to its original music video format to celebrate and pay tribute to his work. The channel aired many hours of Jackson's music videos, accompanied by live news specials featuring reactions from MTV personalities and other celebrities. The temporary shift in MTV's programming culminated the following week in the channel's live coverage of Jackson's memorial service. At the memorial service on July 7, 2009, founder of Motown Records Berry Gordy proclaimed Jackson as "the greatest entertainer that ever lived".
In 2010, two university librarians found that Jackson's influence extended into academia, and has been mentioned in scholarly literature pertaining to a range of subject matter. The two researchers combed through various scholars' writings, and compiled an annotated bibliography of those writings. The bibliography located references to Jackson in research reports concerning music, popular culture, chemistry and an array of other topics.
Reference Wikipedia
-
Born On The Atlantic Ocean ? Sebas Jackson
B. 1643 at sea M. 19 Apr 1671 in Newton, Massachusetts Wife: Sarah Baker D. 6 Dec 1690 in Cambridge, Massachusetts Sebas Jackson has an unusual name that tells a story ? he was born to a family that was on a ship migrating to America. In 1643, Edward...
-
Lady Gaga
Lady Gaga in 2012 (about this pic)Stefani Joanne Angelina Germanotta (/?st?f?ni? d??rm??n?t?/ STE-f?-nee j?r-m?-NOT-?; born March 28, 1986), better known by her stage name Lady Gaga, is an American recording artist, activist, record producer, businesswoman,...
-
Michael Jackson
Michael Jackson, Part-1 Michael Jackson, Part-2 Michael Jackson, part-3...
-
>> Biography Of Madonna " Entertainer "
Madonna Louise Ciccone ( born August 16, 1958 ) is an American singer, songwriter, actress, and businesswoman. She achieved popularity by pushing the boundaries of lyrical content in mainstream popular music and imagery in her music videos, which became...
-
Michael Jackson Biography...sex, Drugs And Rock & Roll: The Shocking Truth About The Man Behind The Legend
Michael Jackson Biography...Sex, Drugs and Rock & Roll: The Shocking Truth About the Man Behind The Legend Review See more picture @ amazon.com INTERNATIONAL BESTSELLER WITH RAVE REVIEWS "Great...I've been a Michael Jackson fan since I was...
Biography