Biography
David Oyetokunbo Oyelowo. Biography.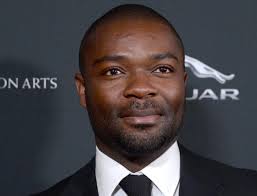 David Oyetokunbo Oyelowo was born on April 1, 1976 in Oxford to Nigerian parents of Yoruba Ethnic Group. He is a British,
producer, director, and writer. David?s mother worked with the British Rail Ways, while his father, Mr. Stephen worked for the British Airways.
Oyelowo attended City and Islington College, where he studied Theatre Studies under a teacher who suggested that become an actor. He later registered with London Academy of Music and Dramatic Art (LAMDA) for training in art foundation course. He concluded his three-year training in 1998 and spent some times with the National Youth Theatre.
David Oyetokumbo Oyelowo began his career in stage performance in 1999 when he was offered a season with the Royal Shakespeare Company. He began by playing roles in Ben Jonson's Volpone. He is best known for his stage performance as King Henry VI in the Shakespeare's trilogy of plays. This makes him the first black actor to play an English king in a major production of Shakespeare and earned him the 2001 Ian Charleson Award for best performance by an actor under 30 in a classical play. Oyelowo also featured in a production of Prometheus Bound, which was revived in New York in the year 2007.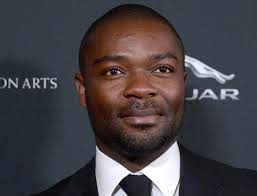 David made his directorial debut in the year 2006 when he produced production of The White Devil, through his personal theater company in Brighton.
Oyelowo have also made an impact in the television arena. He played MI5 officer Danny Hunter in the British TV drama series Spooks from the year 2002 to 2004. He also appeared in Tomorrow La Scala (2002), Maisie Raine (1998) Brothers and Sisters (1998) etc.
Radio production is not left out in the areas explored by David. He appeared as Olaudah Equiano in Grace Unshackled ? The Olaudah Equiano Story, a radio play that adapted Equiano's autobiography.
Oyelowo is married to actress Jessica Oyelowo,with whom he has four children.They all live in Los Angeles.
-
Dylan Mcdermott
Dylan McDermott was encouraged in his acting career by his stepmother, playwright Eve Ensler. Once he started getting film roles, McDermott swung from successes like Steel Magnolias to flops like Where Sleeping Dogs Lie....
-
Van Vicker
Joseph van Vicker (born August 1, 1977), better known as Van Vicker, is a Ghanaian actor. He received two nominations for Best Actor in a Leading Role and Best Upcoming Actor at the African Movie Academy Awards in 2008 Vicker was born...
-
Chiwetel Ejiofor
Chiwetelu Umeadi "Chiwetel" Ejiofor, born 10 July 1977) is a British actor of film, television, and theatre. After enrolling at the National Youth Theatre in 1995, and then subsequently gaining a scholarship to the London Academy of Music and Dramatic...
-
Biography Of Chiwetalu Ejiofor
Photo From geekbinge.comChiwetalu Umeadi Ejiofor is an Igbo man, from Anambra State of Nigeria, born in London's Forest Gateon July 10, 1977, to Nigerian parents of Igbo origin. His father?s name is Arinze Ejiofor,...
-
>> Biography Of Kate Beckinsale
Kathrin Romary "Kate" Beckinsale (born 26 July 1973) is an English actress. After some minor television roles, she made her film debut in Much Ado About Nothing (1993) while still a student at Oxford University. She then appeared in British costume dramas...
Biography