Biography
>> Biography of Bruce Lee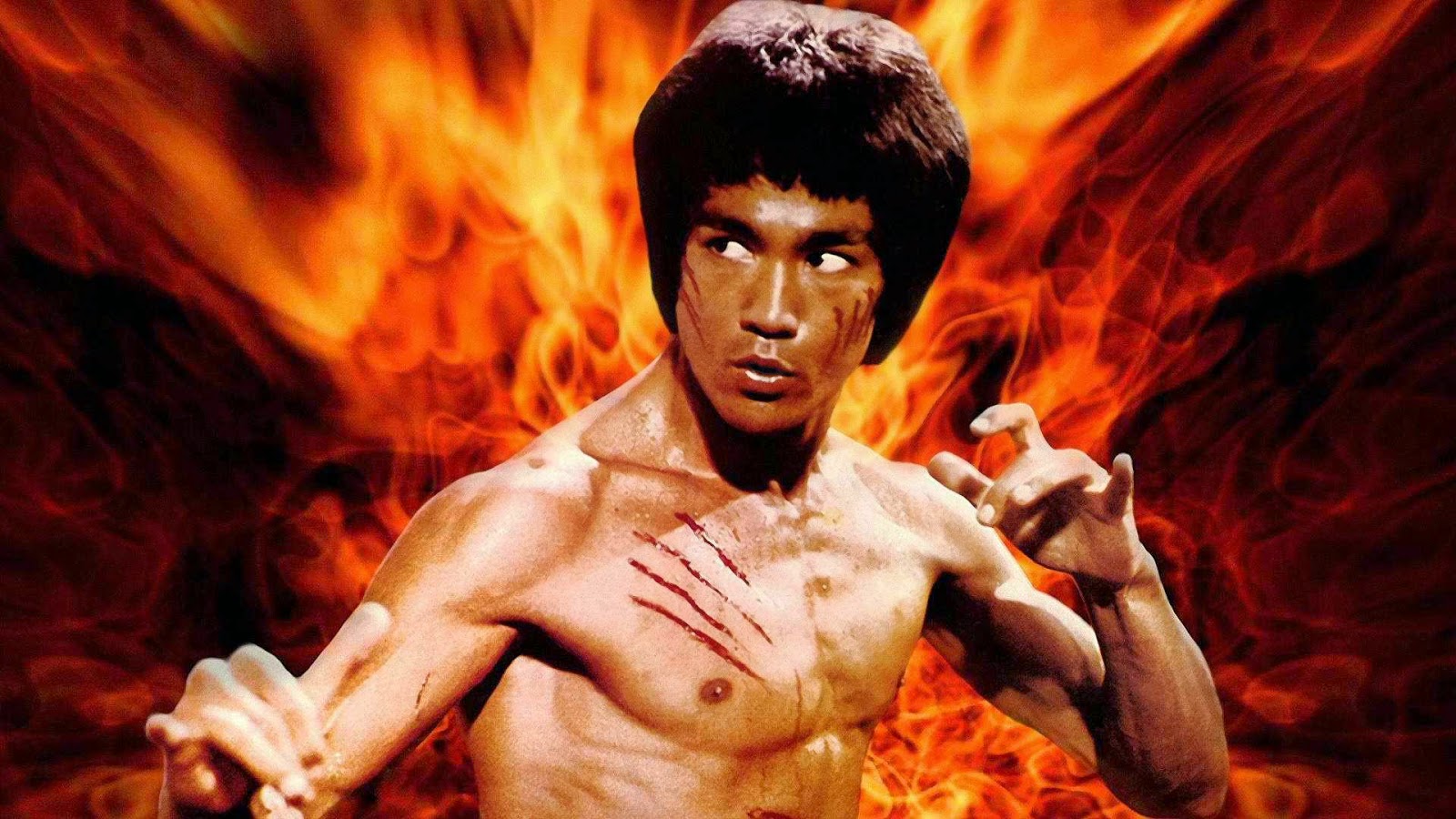 Bruce Lee (Chinese: 李小龍; born Lee Jun-fan, Chinese: 李振藩; November 27, 1940 – July 20, 1973) was a Hong Kong American martial artist, Hong Kong action film actor, martial arts instructor, philosopher, filmmaker, and the founder of Jeet Kune Do. Lee was the son of Cantonese opera star Lee Hoi-Chuen. He is widely considered by commentators, critics, media and other martial artists to be one of the most influential martial artists of all time, and a pop culture icon of the 20th century. He is often credited with helping to change the way Asians were presented in American films.
Lee was born in Chinatown, San Francisco on November 27, 1940 to parents from Hong Kong and was raised in Kowloon with his family until his late teens. He was introduced to the film industry by his father and appeared in several films as a child actor. Lee moved to the United States at the age of 18 to receive his higher education, at the University of Washington, at Seattle and it was during this time that he began teaching martial arts. His Hong Kong and Hollywood-produced films elevated the traditional Hong Kong martial arts film to a new level of popularity and acclaim, sparking a surge of interest in Chinese martial arts in the West in the 1970s. The direction and tone of his films changed and influenced martial arts and martial arts films in the United States, Hong Kong and the rest of the world.
He is noted for his roles in five feature-length films: Lo Wei's The Big Boss (1971) and Fist of Fury (1972); Golden Harvest's Way of the Dragon (1972), directed and written by Lee; Golden Harvest and Warner Brothers' Enter the Dragon (1973) and The Game of Death (1973), both directed by Robert Clouse. Lee became an iconic figure known throughout the world, particularly among the Chinese, as he portrayed Chinese nationalism in his films. He trained in the art of Wing Chun and later combined his other influences from various sources, in the spirit of his personal martial arts philosophy, which he dubbed Jeet Kune Do (The Way of the Intercepting Fist). Lee held dual nationality of Hong Kong and the United States. He died in Kowloon Tong on July 20, 1973 at the age of 32.
Reference Wikipedia
-
Rain
Name Rain's real name is Jung Ji-Hoon (pronounced Jung like young and - hoon like moon) other notation Jeong Ji-Hun (the correct romanization from his Korean characters), which he uses when he...
-
Liu Hong
Born: 129 in Lo-yang, China Died: 210 in China Liu Hong was of noble birth, descended from the Imperial family of the Eastern Han Dynasty. This dynasty was established in 25 AD after the brief 15 year reign of Wang Mang's Hsin dynasty. The capital...
-
Bobby Rak
He is the CEO of RAK ENTERTAINMENT, an entertainment outfit based in Port Harcourt. RAK ENTERTAINMENT started out in 2005 as RAK INC. and they did more of short films and fight/dance performances on stage. It evolved into RAK ENTERTAINMENT an outfit that...
-
>> Biography Of Walt Disney
Walter Elias "Walt" Disney ( December 5, 1901 – December 15, 1966) was an American business magnate, cartoonist, animator, voice actor, and film producer. As a prominent figure within the American animation industry and throughout the world, he is...
-
>> Jackie Chan, Complete Biography
Jackie Chan (born Chan Kong-sang, 7 April 1954) is a Hong Kong actor, martial artist, film director, producer and singer. In his movies, he is known for his acrobatic fighting style, comic timing, use of improvised weapons, and innovative stunts, which...
Biography