Biography
>> Biography of Charles, prince of Wales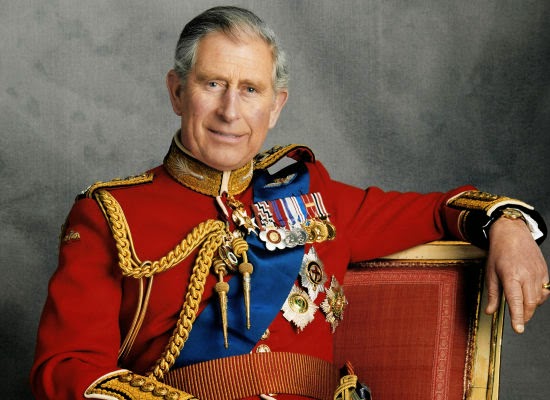 Charles, Prince of Wales (Charles Philip Arthur George, born 14 November 1948), is the eldest child and heir apparent of Queen Elizabeth II. Known alternatively in Scotland as Duke of Rothesay and in South West England as Duke of Cornwall, he is the longest-serving heir apparent in British history, having held the position since 1952. He is also the oldest person to be next-in-line to the throne since 1714.
Charles was born at Buckingham Palace as the first grandchild of King George VI and Queen Elizabeth. He was educated at Cheam and Gordonstoun Schools, which his father, Prince Philip, Duke of Edinburgh, had attended as a child, as well as the Timbertop campus of Geelong Grammar School in Victoria, Australia. After earning a bachelor of arts degree from Trinity College, Cambridge, Charles served in the Royal Navy from 1971 to 1976.
He married Lady Diana Spencer in 1981 and they had two sons: Prince William, Duke of Cambridge (born 1982), and Prince Harry (born 1984). In 1996, the couple divorced, following well-publicised extra-marital affairs. Diana died in a car crash the following year. In 2005, Charles married Camilla Parker Bowles, who uses the title Duchess of Cornwall.
Charles's interests encompass a range of humanitarian and social issues: he founded The Prince's Trust in 1976, sponsors The Prince's Charities, and is patron of numerous other charitable and arts organisations. Charles has long championed organic farming for which he established the Duchy Home Farm, run by the Duchy of Cornwall, which produces ingredients for the Duchy Originals brand which he founded in 1990. Charles has sought to raise world awareness of the dangers facing the natural environment, such as climate change. As an environmentalist, he has received numerous awards and recognition from environmental groups around the world. He has been outspoken on the role of architecture in society and the conservation of historic buildings. Subsequently, Charles created Poundbury, an experimental new town based on his theories, in Dorset in 1993. He has authored a number of books, including A Vision of Britain: A Personal View of Architecture in 1989 and the children's book The Old Man of Lochnagar in 1980. He has also promoted herbal and other alternative medical treatment.
>> Complete Biography of Charles, prince of Wales
-
Robert Herrick (poet)
Robert Herrick (baptized August 24, 1591- October 1674) was a 17th century English poet. Born in Cheapside, London, he was the seventh child and fourth son of Nicholas Herrick, a prosperous goldsmith, who committed suicide when Robert was a year old....
-
Gunner In The English Royal Artillery ? Job Bevan
B. 1793 in Bath, England M. before 1820 in Canada Wife: Rebecca Pepperell D. 6 Jan 1862 in Charlottetown, Prince Edward Island Emigrated: 1817 (possibly) on the ship Valiant The entire heritage of Job Bevan comes from southwest England. He was born in...
-
The Woman In The Hoop Skirt ? Maria Bevan
B. 5 Oct 1820 in Halifax, Nova Scotia M. (1) 15 Jan 1838 in Charlottetown, Prince Edward Island Husband: John Baird (or Beard) M. (2) 15 Jun 1842 in Charlottetown, Prince Edward Island Husband: Charles W. Hughes D. 14 Dec 1888 in Boston, Massachusetts...
-
English Soldier Settling In Canada ? Charles W. Hughes
B. 1819 in Almondsbury, England M. 15 Jun 1842 in Charlottetown, Prince Edward Island Wife: Maria (Bevan) Baird D: before 1864 Emigrated: 4 Sep 1838 Charles Hughes was from a village northeast of Bristol, England called Almondsbury. He was born in 1819...
-
Charles Darwin Biography
Full Name: Charles Robert Darwin Pet Name: Charles Darwin Date of Birth: 12 February 1809 Born Place: The Mount,Shrewsbury, Shropshire, United Kingdom Education: University of Edinburgh, Cambridge Date of Died: 19 April 1882 (Aged 73) Died Place: Down...
Biography