Biography
Biography of Abubakar Sani Bello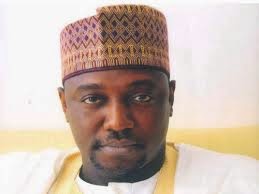 Abubakar Sani Bello
Abubakar Sani Bello- Governor of Niger state was Born on the 17th of December 1967. He is the eldest child of the Nigerian Billionaire and former military Governor of old Kano state Col Sani Bello (RTD) . Abubakar Sani Bello attented St. Louis Primary School Kano from 1974 - 1979 and later went to the Nigerian Military School Zaria from 1980 ? 1985. He thereafter entered into University of Maiduguri from 1986 - 1991 where He obtained a B.Sc in Economics.
Abubakar Sani Bello did his primary assignment as a youth corper at Port Harcourt where he worked in the
Marketing department of NICOTES Services as Supervisor.
Abubakar Sani Bello has also held several managerial positions in big establishments like millennium travels and tours, properties and estates limited, Dornier Aviation Nigeria AIEP Limited, Heritage Hospitality services Limited.
In 2009, He was appointed as the Commissioner of Commerce and Investment of Niger State by Governor Aliyu Babangida.
Abubakar Sani Bello contested for the Governorship in Niger state in the April 2015 elections under the Platform of the All Progressive Congress(APC) and won.
-
Biography Of Habu Hashidu Abubakar
Abubakar Habu Hashidu was born on April 10, 1944. He is a Nigerian politician who became the governor of Gombe State, Nigeria from May 1999 to May 2003. Before he became the Governor of Gombe State, Hashidu was a minister of Water Resources as and a...
-
Biography Of Shehu Sani, Senator
Shehu SaniShehu Sani is a Senator of the federal Republic of Nigeria. He was born on October 29, 1967. He is an indigene of Kaduna State. He his primary School Education at Badarawa Primary School, Kaduna where he obtained his primary school certificate...
-
Biography Of Sani Abacha; Politician; Former Military Head Of State Of Nigeria; Borno State Celebrity
Sani AbachaSani Abacha(Deceased) is a Kanuri man from Borno, but was born and raised in Kano, all in the Northern part of Nigeria. Sani Abacha got enlisted in the army and underwent some training in the Nigerian Military Training College and Mons Defence...
-
Biography Of Abdulsalami Abubakar; Former Military Head Of State Of Nigeria; Niger State Celebrity
Abdulsalami AbubakarAbdulsalami Abubakar was born on June 13, 1942 in Minna, Niger State of Nigeria. Abdulsalami Abubakar had his primary education at the Native Authority Primary School Minna, after which he proceeded to the Provincial Secondary School...
-
Biography Of Mohammed Abubakar Badaru
Mohammed Abubakar BadaruAlhaji Mohammed Abubakar Badaru- Governor of Jigawa State was Born in 1962 at Babura town in Jigawa State of Nigeria, Abubakar Badaru holds a B.Sc degree in Accounting from the famous Ahmadu Bello University (ABU) Zaria. He was...
Biography