Biography
Biography of Amina Mohammed
VIEW PHOTO GALLERY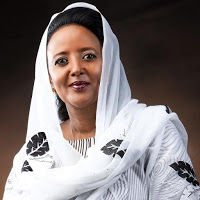 Amina Mohammed
Amina Mohammed was born in 1961. She is an indigene of Gombe State. She is born of a British mother and a Nigerian Father. Amina Mohammed is Married and Blessed
with six Children.
She was the United Nations Secretary-General Ban Ki-moon?s Special Adviser on Post-2015 Development Planning. She was appointed to this position on 7 June 2012.
Amina Mohammed has been working in the field of development for more than 30 years both in the public sector and the private sector. Prior to her current appointment, she was the CEO and founder of the think tank Center for Development Policy Solutions.
She had previously worked as senior adviser to the past President of Nigeria (Late Musa Yar?adua and Goodluck Jonathan) on Millennium Development Goals for six years. In this position, she was in charge of designing and developing government projects to reduce poverty around the country.
Between 2002 and 2005, she worked in the United Nations Millennium Project as a coordinator of the Task Force on Gender and Education.
In 1991, Amina Mohammed founded Afri-Projects Consortium, a multidisciplinary firm of Engineers and Quantity Surveyors, and from 1991 to 2001 she was its Executive Director. Between 1981 and 1991, she worked with Archcon Nigeria in association with Norman and Dawbarn United Kingdom.
Amina Mohammed has also served on many international advisory boards and panels such as Global Development Program, Bill & Melinda Gates Foundation, UN Secretary General Global Sustainability Panel, Africa Women?s Millennium Initiative, Millenium Promise Initiative, Institute Of Scientific & Technical Information, China, Hewlett Foundation On Education, Actionaid International ?Right To Education Project?.
Her notable achievements includes in 2005 the Coordinated Debt Relief Funds (US$ 1 Billion Per Annum) Towards Achievement Of MDGs In Nigeria, Designing of the Virtual Poverty Fund, Coordinated Development Of A Fully Participatory National Action Plan(Included Areas Like Hiv/Aids, Macroeconomic Strategies), Development Of Strategies To Empower Community Participation At Government Level·
It is worthy to note that she has won some awards including the Order Of The Federal Republic of Nigeria in 2006, Nigerian Women?s Hall Of Fame in 2007.
In October, 2015, she was nominated as one of the Ministers to be screened by the National Assembly under President Buhari?s administration.


-
Biography Of Kayode Fayemi
Kayode FayemiKayode Fayemi, the former Governor of Ekiti State was born on February 9, 1965. He is a native of Isan-Ekiti in Oye Local Government Area of Ekiti State, Nigeria. He had his early education at Christ?s School, Ado Ekiti from from...
-
Biography Of Mohammed Indimi; Billionaire.
MOHAMMED INDIMIMohammed IndimiMohammed Indimi is an in-law of former president Ibrahim Badamosi Babangida. Mohammed Indimi is the founder and chairman of Oriental Energy Resources, Limited. This company has interest in the oil sector, especially...
-
Biography Of Amina Namadi Sambo; Politician; Wife Of Ex-vice President; Kano State Celebrity.
Amina Namadi SamboAmina Namadi Sambo is the wife of the vice president of the Federal Republic of Nigeria, Arc., Namadi Sambo. Amina Namadi Sambo is the daughter of Mallam Abdu Lukat and Hajiya Huwaila Abdu Lukat of the ancient city of Kano,...
-
Biography Of Mohammed Adoke; Senior Advocate; Politician; Kogi State Celebrity.
Mohammed Adoke (S.A.N)Mohammed Adoke (S.A.N), was born on September 1, 1963, an indigene of Kogi State of Nigeria. He was a student of Ahmadu Bello University, Zaria, where he studied law and graduated in the year 1985. Thereafter, he went to the...
-
Biography Of Mohammed Abubakar Badaru
Mohammed Abubakar BadaruAlhaji Mohammed Abubakar Badaru- Governor of Jigawa State was Born in 1962 at Babura town in Jigawa State of Nigeria, Abubakar Badaru holds a B.Sc degree in Accounting from the famous Ahmadu Bello University (ABU) Zaria. He was...
Biography