Biography
Biography of Liyel Imoke; Ex-Governor; Lawyer; Politician; Cross River State Celebrity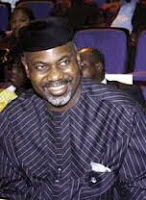 Liyel Imoke
Liyel Imoke was born July 10, 1961. The earliest disclosed education of Liyel Imoke was his secondary education which he had at the following secondary schools: Mary Knoll College, Okuku,
Ogoja and Federal Government College, Enugu which both took place between 1973 and 1977. After his secondary school, Liyel Imoke got admission into the University of Maryland, United States of America, where he studied and obtained a Bachelor?s degree in International Relations and Economics in the year 1982. He proceeded afterwards to University of Buckingham, England, where he studied law and obtained his LL.B in the year 1985. Furthering his education, Liyel Imoke returned back to the United States, where he did his Masters at the American University, Washington, D.C. He then came back to Nigeria and attended the Nigerian Law School, after which he was called to bar in 1988.
Liyel Imoke practiced law in both United States and Nigeria, and later founded his law firm: Liyel Imoke and Co., which situates in Lagos Nigeria.
At the age of 30, in the year 1992, Liyel Imoke was elected a Senator of the Federal Republic of Nigeria during the transitional regime of General Ibrahim Babangida.
Between 1993 and 1999, Liyel Imoke worked for Telsat Communications, Lagos; Value Mart Nigeria, Lagos, and Trident Petroleum and Gas, Lagos as Managing Consultant, Executive Chairman and Executive Director respectively.
Former Nigerian President, Olusegun Obasanjo, in the year 1999, appointed Liyel Imoke as Special Adviser on Public Utilities. Also in the year 2003, Liyel Imoke was appointed Minister of Power and Steel. He was later moved to Federal Ministry of Education, which he also manned as a minister.
During the 2007 general election, Liyel Imoke contested for the position of the governor of Cross River State, and came out successful. Consequently, he was sworn-in as the governor of River State on May 29, 2008, however, his election was annulled by the Appeal Tribunal and another election re-scheduled. On August 23, 2008, Liyel Imoke won the re-scheduled election. Upon the expiration of his first tenure in the year 2012, Liyel Imoke re-contested and won again for a second term in office as the governor of Cross River State.
-
Biography Of Chimaroke Nnamani
Chimaroke Nnamani a native of Nkanu West Local Government Area of Enugu State, was born on April 10, 1959. He is a Nigerian politician who became the Governor of Enugu State from 1999 to 2007 under the platform of the People's Democratic Party (PDP)...
-
Biography Of Donald Duke
Donald Duke was born on September 30, 1961 at 16 Annesley Street, Calabar, Cross River State of Nigeria, to the family of Mr. Henry Etim Duke and Mrs. Genevieve Etim Duke. He is the fourth child in the family of five children. His father, Mr. Henry Duke,...
-
Biography Of Aliyu Wamakko; Ex-governor; Politician; Sokoto State Celebrity.
Aliyu WamakkoAliyu Wamakko was born on March 1, 1953 in Wamakko, Sokoto State. Aliyu Wamakko attended Sokoto Teachers? College. He later gained admission into the University of University of Pittsburgh in the United States, where he graduated in 1980....
-
Biography Of Rabiu Musa Kwankwaso; Ex-governor; Senator; Engineer; Kano State Celebrity; .
Rabiu Musa KwankwasoRabiu Musa Kwankwaso, a native of Kwankwaso town of Madobi Local government Area of Kano State, was born on October 21, 1956. Rabiu Musa Kwankwaso attended Wudil of Craft School. Thereafter, he gained admission into Kaduna Polytechnic....
-
Biography Of Bola Tinubu; Ex-governor; Politician; Lagos State Celebrity
Introduction. Bola Ahmed Tinubu was born on March 29, 1952 in Lagos State Nigeria. Educational Background. Bola Tinubu had his primary education at St. John's Primary School, Aroloya, Lagos and Children's Home School in Ibadan before traveling...
Biography