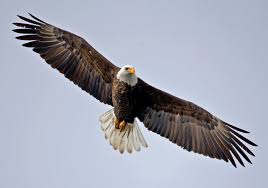 Picture from esa.org
As Christians, we stand in so much need of the grace of God in order to arrive at holiness, and it is only when that happens that we can claim that nothing can hinder our heavenly race. For as long as a Christian is entangled by anything, he cannot freely serve his creator.
The above is the main reason why a Christian should mind what he reads, views, wear, eat, where he goes, the company he keeps, how he acquire his wealth etc. In the today?s world, emphasis
is placed on fashion of nudity, money, alcohol, party, lustful movies, gay, etc. It then follows that any Christian who is not well acquainted with these subjects is treated as an odd person.
For a Christian to serve God well he has to set his eyes at nothing but God, and the only man who can achieve that is that man who desires nothing upon earth. It is the desire to be reckoned with world that lead Christians to exposing themselves to all sorts things. They expose themselves to occasions of sin because they wouldn?t want to be seen as the odd ones.
A Christian who wants to find the face of God must live above everything else and see God as the ultimate good that infinitely transcend all creatures. Unless a man frees himself from everything created, he can never live in divine contemplation. A Christian should understand that one with God is majority, that it is not odd to be alone as far as you are on the side of God.
It is because Christians are not courageous enough to abstain from the world and what it has to offer that very few of them live contemplative life, and of course, a life that contemplates God must be wholly weaned of creatures and things that are passing.
Everything a man has in this life lacks value unless he is elevated in spirit, and is made free of all creatures and wholly has himself united to God. He will therefore be groveling on the ground unless he gives himself whole and entirely to his creator. Man should strive to live in such a manner that he treats whatever is not God as nothing, as vanity of vanity, all is vanity except to love God and serve him alone.
Many Christians desire to live the life of contemplation, but almost the same number are unwilling to pay the price. A life of contemplation cannot be attained unless a Christian embraces mortification. He must deprive his fresh of something. We are taught in Christian doctrine that man has but three enemies: The Devil, The world and Our selves, but the greatest of these enemies is our selves. Living to the standard of the world is the best way to feed our fresh which is our greatest enemy. The best way to fight an enemy is to deprive it of those things that it so much desires.
Let us imbibe the culture of self mortification for it is only in doing that that we can freely ascend to the Lord our God
Saint Augustine of Hippo (354-430), bishop and Doctor of the Church is best known for his Confessions (401), his autobiographical account of his conversion. The term augustinianism evolved from his writings that had a profound influence on the church....
Olufela Olufemi Anikulapo Kuti (born 16 June 1962), popularly known as Femi Kuti, is a Nigerian musician and the eldest son of afrobeat pioneer Fela Kuti, Femi was born in London to Fela and Remi Kuti and grew up in the former Nigerian capital, Lagos....
Born on June 9th, 1985, Nigerian born Tonto Dikeh is a face to reckon with in the now-known NOLLYWOOD ?Nigerian movie entertainment? industry . With an increasing profile of Nollywood movies to her credit, she has gradually acquired a large fan...
.Photo From fastcompany.comThe worldlings live their lives on earth as if it would last forever. People don?t care any more about where they would spend their eternity. It is against this background that I have labored to write today on the regrets of...
Mary Baker Eddy (Radcliffe Biography Series) Review ...