Biography
JASMINE NKEM MBONU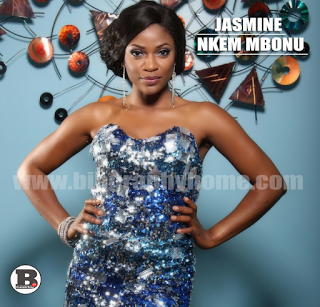 QUEEN JASMINE NKEM MBONU hails from Neni community in Anaocha Local Government Area of Anambra State. She is an undergraduate of Nnamdi Azikiwe University, Awka; studying Sociology and Anthropology. Born and brought up in Lagos, she had been able to identify her areas of interest and explores same for her benefit.
Graciously endowed with exquisite beauty, Nkem had attracted the attention of many top companies who contracted her for various commercial adverts including some print media (precisely magazine). Along the line, she took some steps further to try her hands in the world of pageantry. She contested in many beauty pageants and as normally expected, won in many and lost in few. She contested the Queen Esther Beauty Pageant, 2011; Most Beautiful Girl in Abuja, 2012, and Queen of Aso, 2013. She won the Most Beautiful Student in Nigeria Democracy, 2012/2013; and currently the Miss Heritage Africa 2014/2015.
As a platform to extend her warmth to the needy, orphans, less-privileged and people which fate has placed in such category, she, about three years ago, set up a foundation named after her. Its mission is to restore the seemingly lost hope in these sets of people which life has not really been fair to; to assist them in many ways possible and these could be ascertained by the staggering achievements of this foundation.That, perhaps, informs why the foundation?s slogan is ?Love Inspires Hope, Tomorrow Starts Now.?Its visionis also to create awareness about the plight of these people, most especially the discrimination meted to them, even as she advocates for change of attitude in that regard. For example, the foundation in 2012 organized youth emancipation and empowerment seminar tagged: ?RAGE AGAINST RAPE? in which it gave out juicy empowerment packages to about 5,000 youths, even as measures to checkmate the rising rate of rape across the country were discussed.
QUEEN JASMINE NKEM MBONU is currently the Strategist of JASMINE MAGAZINE. Her hobbies include travelling, taking pictures, and most importantly, putting pen to paper.
-
Yvonne Nelson
Yvonne Nelson born November 12, 1985 is a Ghanaian actress, model, film producer and entrepreneur. Yvonne, a former Miss Ghana contestant, shot to fame after a big-screen role in Princess Tyra and Playboy. She quickly became a household name on the African...
-
Korede Bello
Korede Bello Young Sensational Singer/Song Writer, Guitarist & Composer, Hails from Lagos State Nigeria. He started performing on stage at the age of seven and is currently signed to Mavin Records.The Teenage Mass Communication StudentHis songs are...
-
Jim Iyke
James Ikechukwu Esomugha popularly known as Jim lyke was born in Gabon Libreville to the family of Mr. & Mrs. Stephen Esomugha. Jim Iyke hails from Enugu Agidi village of Anambra state Eastern Nigeria. Jim circumstance of birth can only be livened...
-
Biography Of Nkem Abonta Uzoma
Nkem Abonta Uzoma was born on January 18, 1962, to Mr and Mrs John Nkem Abonta of Akwete in Ukwa East Local Government Area of Abia State. He is a member of the Federal House of Representatives, representing Ukwa East/Ukwa West Federal Constituency of...
-
Biography Of Unoaku Anyadike
Unoaku Anyadike was born on September 16, 1994. She hails from Ekwulobia, in Aguata Local Government Area of Anambra State Nigeria, and is the winner of 2015 Most Beautiful Girl in Nigeria. She is the last girl out of 5 beautiful girls in her family....
Biography