Biography
Penelope Cruz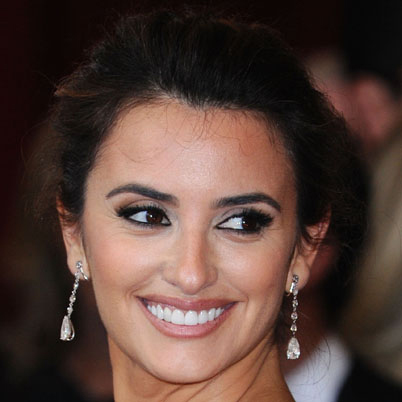 Born in Spain in 1974, actress Penelope Cruz studied classical ballet at a young age and later moved to Hollywood, California, to pursue acting. She soon landed roles opposite the likes of Matt Damon and Tom Cruise. She won an Academy Award?becoming the first Spanish actress to do so?for her performance in the film Vicky Christina Barcelona. Cruz married her Vicky Cristina Barcelona co-star,
Spanish actor Javier Bardem, in 2010.
Early Life
Penelope Cruz Sanchez was born on April 28, 1974, in Alcobendas, Madrid, Spain. Cruz was born as the eldest of three and a natural performer; her father, Eduardo, worked as a car mechanic, and her mother, Encarna, was a hairdresser. As a child, Cruz amused her family by re-enacting television commercials. Though a natural actress, she took up dance for her choice of performance arts. She studied classical ballet for nine years at Spain's National Conservatory, and then moved to New York to dance under a series of prominent performers.
When she was 15 years old, Cruz found her true vocation after beating out 300 other girls at a talent agency competition. Following this early success, she landed several roles as a dancer for music videos, as well as a gig hosting Spanish TV's
La Quinta Marcha
. Additionally, Cruz explored her more sensual side in the French erotic TV series
Serie Rose
.
Spanish Cinema
Penelope Cruz made her film debut in 1992, in the dark film
Jamón Jamón
. The film's director, who had been unable to cast Cruz as the lead in another film because of her young age, waited until she was old enough for his next film. Her performance earned her nominations for both the Spanish Actors Union Newcomer Award and the Goya Award (Spain's Academy Award) for best lead actress. A year later, Cruz played Luz in
The Age of Beauty
(1992). The film won an Oscar (best foreign language film), virtually swept the Goya Awards and earned Cruz the Spanish Actors Union Award for best supporting performance.
With an impressive apprenticeship to the craft, Cruz earned her place in Spanish cinema as a leading lady. Her resumé continued to grow over the following few years, clocking up three or four films each year. In 1997, Cruz took the role of Isabel Plaza Caballero in
Carne Tremula
?marking the first time that she worked with internationally renowned director Pedro Almodóvar, who, in turn, became a lifelong friend, as well as her vehicle for global fame. Cruz garnered further critical recognition for her performance in the film.
Two years later, in 1999, Cruz landed a role in another film directed by Almodóvar,
Todo Sobre Mi Madre
, which went on to win Oscar and a BAFTA (best foreign language film) awards. With a series of well-respected movies under her belt, by this time, Cruz was in demand on both sides of the Atlantic Ocean.
Hollywood Success
At the age of 25, Cruz made the bold decision to move to Hollywood, California.
Fully in command and on top of her career, she took on the role of a control freak and successful chef in
Woman on Top
(2000). That same year, she played the romantic lead in Billy Bob Thornton's Western
All the Pretty Horses.
Both films garnered critical success.
Cruz's next film,
Abre Los Ojos
,
caught the attention of director Cameron Crowe and film icon Tom Cruise. Impressed by the script and the actress, the duo created an American remake of the film:
Vanilla Sky
(2001). The movie helped make Cruz a crossover success, and her ensuing relationship with co-star Tom Cruise put her firmly in American headlines.
Cruz went on to further prove she could hold her own among heavy-hitting actors in 2001, when she starred opposite Johnny Depp in the film
Blow
. That same year, she appeared in
Captain Corelli's Mandolin
; her performance earned her a European Film Award nomination for best actress. Cruz's next film,
Waking Up in Reno
(2002), featured her alongside Billy Bob Thornton and Patrick Swayze. The romantic comedy about two couples headed to a Monster Truck show received little box office attention.
In 2005, Cruz appeared in
Sahara
, a comedic adventure film. Not long into filming, the actress began a year-long relationship with her
Sahara
co-star, Matthew McConaughey. The couple later split, reportedly citing conflicting film schedules.
Continued Acclaim
Returning to Spanish-language filmes, Cruz appeared in
Bandidas
(2006) with friend and co-star Salma Hayek. That same year, she starred in
Volver
, another Almodóvar film; the director had held the role specifically for Cruz, and her performance earned her an Academy Award nomination for best actress. A year later, Cruz won her first Academy Award (best actress in a supporting role) for the Woody Allen film
Vicky Cristina Barcelona
(2008).
Cruz reunited with Almodóvar a year later for the film
Los Abrazos Rotos
(
Broken Embraces
), released in 2009. That same year, she had a supporting role in the musical
Nine
, starring Daniel Day-Lewis as a famous Italian director. Cruz played Carla, the director's mistress and only one of the many women in his life. The film, adapted from the Broadway show, was directed by Rob Marshall and also featured Nicole Kidman, Judi Dench and Sophia Loren.F or her portrayal of Carla in the film, Cruz received an Academy Award nomination for best supporting actress.
Turning to comedy, Cruz had a role in 2010's
Sex in the City 2
, starring Sarah Jessica Parker, Kim Cattrall, Kristin Davis and Cynthia Nixon. In 2011, she reunited with Johnny Depp for
Pirates of the Caribbean: On Stranger Tides
.
Personal Life
In July 2010, Cruz married her
Vicky Cristina Barcelona
co-star, Spanish actor Javier Bardem. The couple had begun dating early into filming, in 2007. Cruz and Barden welcomed their first child, son Leo Encinas, in January 2011. Two years later, in February 2013, media outlets began reporting that Cruz was pregnant with the couple's second child.
-
Tom Cruise
Thomas Cruise Mapother IV, better known as Tom Cruise, was born on July 3, 1962 in Syracuse, New York. Cruise became interested in acting when he won the lead in a high school production of Guys and Dolls. His role in 1981's Taps, his second...
-
Anna Galiena
Born December 22, 1954 (1954-12-22) (age 52) Rome, Italy Anna Galiena (born December 22, 1954 in Rome) is an Italian actress, best known to English-speaking audiences for her appearances in Le Mari de la coiffeuse, Jamón, jamón and Being Human. In her...
-
Taio Cruz
Jacob Taio Cruz (born 23 April 1985), known professionally as Taio Cruz, he is a British singer-songwriter, record producer, occasional rapper, and entrepreneur. In 2008, he released his debut album Departure, which he wrote, arranged and produced himself....
-
>> Biography Of Angelina Jolie
Angelina Jolie ( born Angelina Jolie Voight; June 4, 1975 ) is an American actress, filmmaker, and humanitarian. She has received an Academy Award, two Screen Actors Guild Awards, and three Golden Globe Awards, and has been cited as Hollywood's highest-paid...
-
>> Biography Of Johnny Depp
John Christopher "Johnny" Depp II (born June 9, 1963) is an American actor, producer, and musician. He has won the Golden Globe Award and Screen Actors Guild award for Best Actor. He rose to prominence on the 1980s television series 21 Jump Street, becoming...
Biography