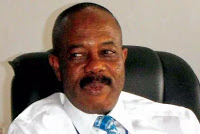 Dr. Ifeanyi Eric Okoye
Dr. Ifeanyi Eric Okoye , the founder and Chief Executive Officer of Juhel Nigeria Limited is a Pharacist who has a Masters and a Doctorate Degree in Pharmaceutical
Technology. He is an indigene of Anambra State.
In 1982, Dr. Okoye had his National Youth Service in Portharcourt, Rivers State after which he worked with Upjohn Nigeria Limited- an American based Multinational Pharmaceutical company where he garnered experience for five years before he founded Juhel Nigeria Limited in 1987
in answer to calls for local provision of cost-effective generic products to fill the gap left by multinational companies operating in the country.
In December 1989,
Colonel Robert Akonobi, the then Governor of old Anambra State, commissioned the factory as the first tablet manufacturing company in the state.
In an interview with vanguard on how he started he said ?We started production of pharmaceuticals in one room with one tabletting machine at Trans-Ekulu Layout, Enugu. We later expanded into a duplex of about six rooms and two sitting rooms and attached it to the very room where we started.
Today, the little seed has grown into a big oak tree with presence in the 36 states of the federation and the FCT.
Said Okoye; ?In 2001,we moved to our permanent site at Emene and expanded our product lines to other products like syrups and capsules and in 2010, we built a parentheral plant ie a factory where you make only drugs that you don?t take through the mouth (intravenous, ear/eye drops) and it was commissioned by President Goodluck Jonathan on October 15, 2010.?
Speaking on his initial capital, Okoye said; ?It was like nothing. I know I bought the machine for N37,000 and that was it. We never went to bank to borrow money. We started growing with less than N100,000 and gradually, we are where we are today.
On the challenges the company has encountered, he added that
?Number one is the unavailability of funds and where available, the high interest rate. Then there is the issue of infrastructure (electricity, roads, security), instability in government policies etc.?
Dr. Okoye is the National Vice President of Manufacturers Association of Nigeria(MAN). He is an award winner of Abuja and Portharcout Chambers of Commerce, Industry, mines and Agriculture.
Dr. Okoye is a distinguished fellow of the Pharmaceutical Society of Nigeria and a member of the institute.
Dr. Okoye is married to Pharmacist (Mrs.) Amaka Okoye and they are blessed with children.
Dr. Okoye has been actively involved in a lot of developmental activities in Anambra State. He is a member of the board of trustee of the UNDP assisted Human Development fund in Anambra State and also a member of the governing Council of Federal Polytechnic Oko in Anambra State.
Dr. Okoye is a great employer of labour as his company has in its employment a staff strength of more than Three Thousand workers.
Dr. Okoye in all regards is an outstanding entrepreneur with both local and international recognition.
Chief amongst his qualities is the fact that he is a devout Catholic and a member of the Knights of St. John.