Biography
Biography of Gershom Henry Bassey, Senator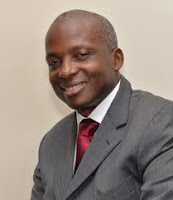 Gershom Henry Bassey
Gershom Henry Bassey was born on January 1, 1963. He is an indigene of Cross River State.
Prior to his senatorial ambition, he was the Chairman of Cross River State Water Board. He was also the Chairman of the strategic Policy Committee in the State.
A new entrant to the Senate race on the Peoples Democratic Party(PDP) platform, Gershom Henry Bassey, defeated incumbent senator, Bassey Otu, to pick the party?s ticket for Cross River South Senatorial District. He thereafter went ahead to win the senatorial seat.
Bassey Otu however contested the result at the election tribunal. The Cross River State Election Petition Tribunal however dismissed the petition of the Labour Party candidate , Prince Bassey Otu, against the election of Senator Gershom Bassey the Senator representing the Southern Senatorial District of Cross River State for lack of merit.
The Tribunal Chairman, Justice Augustine Adeniyi who read the Tribunal?s three hours judgment said Prince Otu?s petition lacked merit on all the issues raised by Otu and accordingly dismissed the petition.
The Tribunal rejected the claims by Prince Otu that Senator Gershom Bassey did not have the prerequisite requirement to contest the election for not showing his original West African School Certificate, WASC, for failing to prove that the certificate presented by Senator Bassey is not genuine. ? INEC requires that a candidate presents a photocopy of his credentials and if a person is not satisfied with the credentials presented by the candidate, he should present the one which is genuine which the petitioner in this case did not do so?
The Tribunal also rejected the evidence of witnesses who testified in favour of the Labour Party?s candidate that elections in some polling units and wards did not hold because card readers did not work . ?INEC dispelled the claims that the elections did not hold in some units because the card readers did not work as manual accreditation was allowed where the card readers failed?
The Tribunal also rejected the report of the forensic expert who testified that polling papers were thumb printed in Akamkpa and Biase Local Government Areas in favour of Gershom Bassey to about 12000 votes as unreliable as the report was full of errors which made it unreliable to serve as a platform to cancel or change an election result otherwise.
After his swearing in as a Senator representing Cross River South Constituency, Gershom Henry Bassey had this to say? We are here to improve the lots of our people and to give qualitative representation to our people. There are so many pending issues at the local level which we want to project at the National level and so we are here to project some of those issues, the Bakassi issue and so many others; of course issues of youth empowerment are very paramount to my senatorial district and my state and more importantly we are here to give effective support to the Federal Government, the executive and even the judiciary. We are here to represent our people and state.?
-
Biography Of Ehigie Uzamere
Ehigie UzamereEhigie Edobor Uzamere was born May 5, 1955 at Oredo Local Government Area of Edo State. He is an indigene of Edo State. Prior to entering into politics, he was an architect who had not held any political position. He was elected to the...
-
Biography Of Gilbert Nnaji
Gilbert NnajiGilbert Emeka Nnaji was born on July 18, 1966. He is an indigene of Nike in EnuguState. He had his primary Education at Community Primary School, Amoji, Nike. He then proceeded to Boys High School Awkunanaw where he did his Secondary Education....
-
Biography Of Matthew Urhoghide, Senator
Matthew UrhoghideMatthew Aisagbonriodion Urhoghide popularly known as Pharm. Matthew Urhoghide was born on August 8, 1955 to late Pa. Daniel Ediagbonya Urhoghide and Mada. He is an indigene of Edo State. He is a Nigerian,Politician and a Senator of the...
-
Biography Of Bindo Umaru Jibrilla, Governor
Bindo Umaru JibrillaBindo Umaru Jibrilla, former senator and Governor of Adamawa State was born on 16thJune, 1963. He is an indigene of Adamawa State. He has been a businessman prior to joining politics. He contested for the April 2011 senatorial...
-
Biography Of Abu Ibrahim; Senator; Politician;katsina State Celebrity.
Abu IbrahimAbu Ibrahim is a Senator of Federal Republic of Nigeria. He is an indigene of Katsina State. He was briefly the chairman of the Katsina branch of the People?s Democratic Party(PDP). In 2002, after unsubstantiated allegations were made against...
Biography