Biography
Biography of Sullivan Iheanacho Chime; Ex-Governor; Politician; Enugu State Celebrity.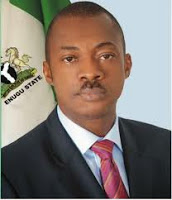 Sullivan Iheanacho Chime
Sullivan Iheanacho Chime, a native of Udi in Udi Local Government Area of Enugu State, was born on April 10, 1959.
Sullivan Iheanacho Chime attended the College of Immaculate Conception (CIC), Enugu where he
had his secondary education between 1971 and 1978. In the year 1980, he was admitted into the University of Nigeria, to study Law. Eventually, he graduated in 1980, and immediately proceeded to the Nigerian Law School, where he obtained his B.L and was called to bar thereafter.
After his Call to Bar, Sullivan Iheanacho Chime engaged in private law practice in Enugu, until he was appointed Special Adviser to the then Enugu State Governor, Dr. Chimaroke Nnamani. In the year 2001, Sullivan Chime became Attorney General and Commissioner of Justice of Enugu State.
During the 2007 election, Sullivan Iheanacho Chime was elected the Governor of Enugu State.
However in the 2011 elections, Sullivan Chime was re-elected as the Governor of Enugu State.
-
Spaceman
SPACEMAN Biography Chucks Roberts a.k.a Spaceman was born in Lagos, Nigeria . Spaceman released his Debut album MARCH 26 in 2008. The album is regarded as the first rap album out of Eastern Nigeria. Spaceman was an On Air Personality on Cosmo FM...
-
Biography Of Ahmed Mohammed Makarfi
Ahmed Mohammed Makarfi born on August 8, 1956 is a Nigerian politician. He was a former governor of Kaduna State of Nigeria from May 29, 1999 to May 29, 2007, and was later elected a Senator for Kaduna North in April 2007. He is a native of Makarfi, Makarfi...
-
Biography Of Gilbert Nnaji
Gilbert NnajiGilbert Emeka Nnaji was born on July 18, 1966. He is an indigene of Nike in EnuguState. He had his primary Education at Community Primary School, Amoji, Nike. He then proceeded to Boys High School Awkunanaw where he did his Secondary Education....
-
Biography Of Andy Uba
Andy Uba, a native of Uga in Aguata Local Government Area of Anambra State was born on December 14, 1958 in Enugu, Enugu State, Nigeria.After his primary education, Andy Uba attended Boys High School Awkunanaw, Enugu for his secondary education....
-
Biography Of Ugwuanyi Ifeanyi Lawrence;
Ugwuanyi Ifeanyi Lawrence is a native of Orba Town in Udenu Local Government Area of Enugu State, Nigeria. He was born on March 1964. Ugwuanyi Ifeanyi Lawrence attended University of Nigeria, Nsukka. Ugwuanyi Ifeanyi Lawrence worked with Premier Insurance...
Biography