Biography
>> Biography of Kate Winslet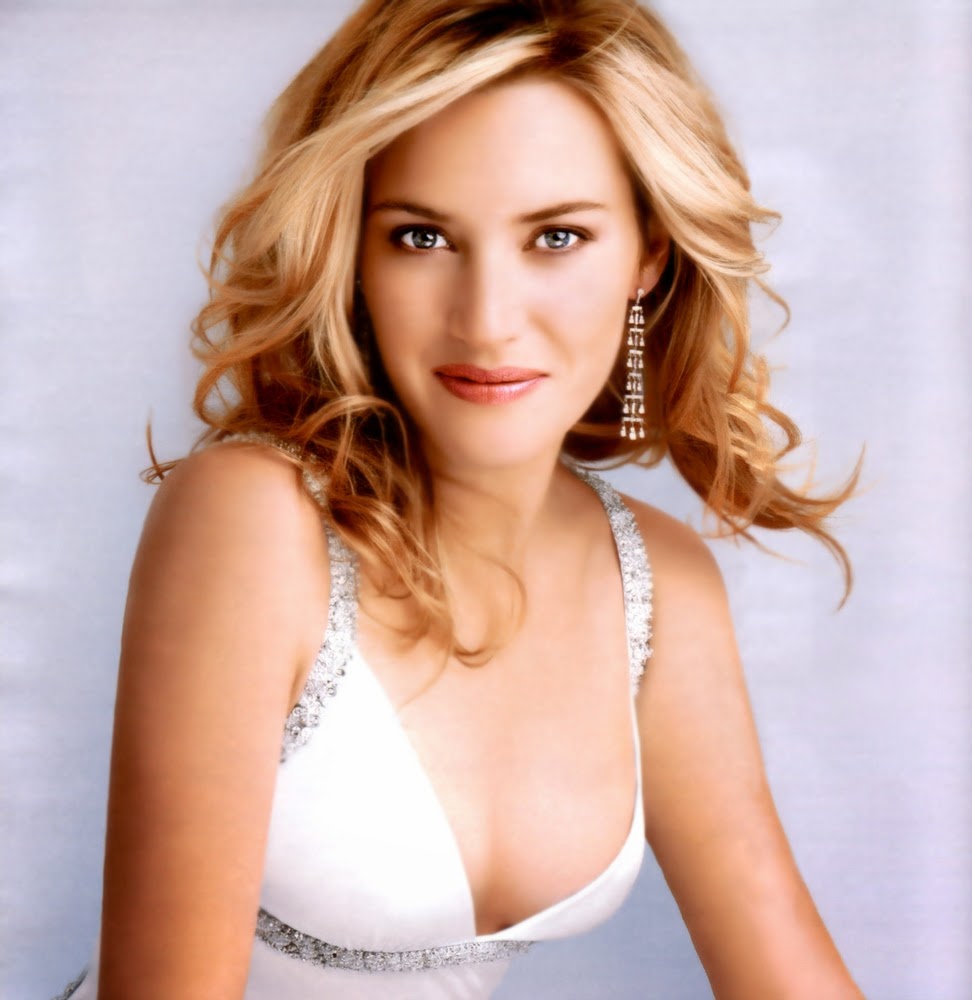 Kate Elizabeth Winslet, CBE (born 5 October 1975), is an English actress and singer. She is the recipient of an Academy Award, an Emmy Award, three Golden Globe Award and a Grammy Award. She is the youngest person to acquire six Academy Award nominations, and is one of the few actresses to win three of the four major American entertainment awards (EGOT). In addition, she has won awards from the Screen Actors Guild, British Academy of Film and Television Arts, and the Hollywood Foreign Press Association among others, and an Honorary César Award in 2012.
Brought up in Berkshire, Winslet studied drama from childhood, and began her career in British television in 1991. She made her film debut in Heavenly Creatures (1994), for which she received praise. She garnered recognition for her supporting role in Sense and Sensibility (1995) before achieving global stardom with the epic romance Titanic (1997), which was the highest-grossing film of all time at that point. Winslet's performances in Iris (2001), Eternal Sunshine of the Spotless Mind (2004), Finding Neverland (2004), Little Children (2006), and Revolutionary Road (2008) continued to draw praise from film critics; her performance in the last of these prompted the critic David Edelstein to describe her as "the best English-speaking film actress of her generation".[5] She won the Academy Award for Best Actress for her role in The Reader (2008) and the Emmy Award for Best Actress in a Miniseries for portraying the title role in Mildred Pierce (2011). Winslet's greatest commercial successes have been the romantic comedy The Holiday (2006), the animated film Flushed Away (2006), and the science fiction film Divergent (2014).
In addition to acting, Winslet has narrated documentaries and children's books. She was awarded the Grammy Award for Best Spoken Word Album for Children in 2000 for narrating Listen To the Storyteller. She has also provided her vocals to soundtracks of her films, the most popular of which is the single "What If" from Christmas Carol: The Movie (2001). Divorced from film directors Jim Threapleton and Sam Mendes, Winslet is now married to businessman Ned Rocknroll.
Early life
Born in Reading, Berkshire, England, Kate Elizabeth Winslet is the daughter of Sally Anne (née Bridges), a barmaid, and Roger John Winslet, a swimming pool contractor. She has two sisters, Beth and Anna, and one brother, Joss Winslet.
Winslet began studying drama at the age of 11 at the Redroofs Theatre School, a co-educational independent school in Maidenhead, Berkshire, where she was head girl. At the age of 12, Winslet appeared in a television advertisement directed by filmmaker Tim Pope for Sugar Puffs cereal. Pope said her naturalism was "there from the start". During her teenage years, Winslet appeared in more than 20 stage productions of London based Starmaker school of drama including lead parts such as Miss Hannigan in Annie, Mother Wolf in The Jungle Book and Lena Marelli in Bugsy Malone.
Personal life
While on the set of the 1991 TV series Dark Season, Winslet met actor and writer Stephen Tredre, with whom she had a four-and-a-half-year relationship. Winslet and Tredre remained close after their separation in 1995. He died of bone cancer during the opening week of Titanic, causing her to miss the film's Los Angeles premiere to attend his funeral in London.
On 22 November 1998, Winslet married film director Jim Threapleton, whom she met while on the set of Hideous Kinky in 1997. They have a daughter, Mia Honey Threapleton, who was born in October 2000 in London. Winslet and Threapleton divorced on 13 December 2001.
Following her separation from Threapleton, Winslet began a relationship with director Sam Mendes in 2001, and she married him on 24 May 2003 on the island of Anguilla. Their son, Joe Alfie Winslet Mendes, was born on 22 December 2003 in New York City. Winslet and Mendes announced their separation in March 2010, and divorced in 2011.
In August 2011, a fire broke out at a residence in which Winslet, her children, and her then-boyfriend, model Louis Dowler, were staying on Necker Island, the private resort island of Virgin Group founder Richard Branson. The fire caused significant damage to the home, but no injuries.
During the same August 2011 holiday on Necker Island, Winslet met fellow guest Ned Rocknroll, and they soon began dating. Rocknroll was born Ned Abel Smith, but later legally changed his name. He is a nephew of Richard Branson and works for Virgin Galactic, the space-travel division of his uncle's business. Rocknroll was previously married to Eliza Pearson, daughter of Viscount Cowdray. Winslet and Rocknroll became engaged in the summer of 2012. It was announced in September 2012 that the couple had relocated from New York to live in the UK permanently, moving into a heritage home in South Downs National Park in West Sussex. Winslet and Rocknroll married in a private ceremony in New York in December 2012. The couple's son, Bear Blaze Winslet, was born in the County of Sussex, England, on 7 December 2013 .
Awards and nominations
Winslet won an Academy Award for Best Actress for her performance in The Reader (2008). She won two Golden Globe Awards in the same year; Best Actress (Drama) for Revolutionary Road and Best Supporting Actress for The Reader, becoming the third actress to achieve the feat, after Joan Plowright and Sigourney Weaver. ] She has won two BAFTA Awards: Best Actress for The Reader, and Best Supporting Actress for Sense and Sensibility (1995). She has earned a total of six Academy Award nominations, ten Golden Globe nominations, and seven BAFTA nominations.
She has received numerous awards from other organisations, including the Los Angeles Film Critics Association Award for Best Supporting Actress for Iris (2001) and the Screen Actors Guild Award for Outstanding Performance by a Female Actor in a Supporting Role for Sense and Sensibility and The Reader. Premiere magazine named her portrayal of Clementine Kruczynski in Eternal Sunshine of the Spotless Mind (2004) as the 81st greatest film performance of all time.
In 2007, British Academy of Film and Television Arts (BAFTA) honoured Winslet with Britannia Award. She received the 2009 Santa Barbara International Film Festival Modern Master (Montecito) Award in recognition of her accomplishments in the film industry. In 2011, Madame Tussauds unveiled a wax statue of her drapped in the Elie Saab dress she wore at Primetime Emmy Awards of the same year.
Winslet was appointed a Commander of the Order of the British Empire (CBE) for the 2012 Birthday Honours for services to drama. The same year she was honoured with an Honorary César Award.
Winslet was selected for a star on the Hollywood Walk of Fame in 2012. She received the star at 6262 Hollywood Blvd, which was unveiled on 17 March 2014 at Saint Patrick's Day by Winslet with Kathy Bates and James Cameron as guest speakers at the unveiling ceremony.
Reference Wikipedia
-
Penelope Cruz
Born in Spain in 1974, actress Penelope Cruz studied classical ballet at a young age and later moved to Hollywood, California, to pursue acting. She soon landed roles opposite the likes of Matt Damon and Tom Cruise. She won an Academy Award?becoming...
-
Robert De Niro
De Niro at the 2011 Tribeca Film Festival (about this pic)Robert De Niro (/d??n?ro?/; born August 17, 1943) is an American actor, director, producer, and voice actor. His first major film roles were in Bang the Drum Slowly and Mean Streets, both in 1973....
-
Biography Of Stephanie Okereke
Stephanie OkerekeStephanie Onyekachi Okereke Linus popularly known as Stephenie Okereke was bornon October 2, 1982 in Imo State, Nigeria. She is the 6th child of eight children. She is a Popular Nigerian Actress, Film Director and model....
-
>> Biography Of Jennifer Lawrence
Jennifer Shrader Lawrence (born August 15, 1990) is an American actress. Her first major role was as a lead cast member on the TBS sitcom The Bill Engvall Show (2007–09). She appeared in the independent dramas The Burning Plain (2008) and Winter's...
-
>> Biography Of Scarlett Johansson
Scarlett Johansson ( born November 22, 1984 ) is an American actress, model, and singer. She made her film debut in North (1994). In 1996, she was nominated for the Independent Spirit Award for Best Female Lead for her performance in Manny & Lo,...
Biography