Biography
Albert Einstein Biography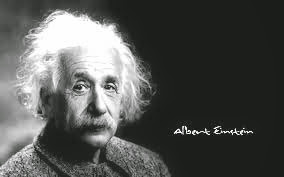 Full Name:
Albert Einstein
Pet Name:
Albert Einstein
Date of Birth:
14 March 1879
Born Place:
Ulm, Kingdom of Wurttemberg, German Empire
Education:
Luitpold Gymnasium,
Eidgenossische Polytechische Schule (Swiss Federal Polytechnic School)
Date of Died:
18 April 1955 (Aged 76)
Died Place:
Princeton, New Jersey, United States
Nationality:
Kingdom of Wurttemberg (1879-1896)
Stateless (1896–1901)
Switzerland (1901–1955)
Austria-Hungary (1911–1912)
German Empire (1914–1918)
Weimar Republic (1919-1933)
Home:
Germany, Italy, Switzerland, Austria, Belgium And United States
Father:
Hermann Einstein (Salesman)
Profession:
Physicist And Scientist
Spouse:
Mileva Marić (1903–1919)
Elsa Löwenthal (1919–1936) Children:
Lieserl (1902–1903?)
Hans Albert (1904–1973)
Eduard Tete (1910–1965)
Alma Mater:
University of Zurich
ETH Zurich
Invention:
General Relativity And Special Relativity
Photoelectric Effect
Mass-Energy Equivalence
Theory of Brownian Motion
Einstein Field Equations
Bose–Einstein Statistics
Bose–Einstein Condensate
Bose–Einstein Correlations
Unified Field Theory
EPR Paradox
Institutions:
Swiss Patent Office (Bern)
University of Zurich
Charles University In Prague
ETH Zurich
Caltech
Prussian Academy of Sciences
Kaiser Wilhelm Institute
University of Leiden
Institute For Advanced Study
Fields:
Physics
Doctoral Advisor:
Alfred Kleiner
Thesis:
Folgerungen Aus Den Capillaritatserscheinungen (1901)
Notable Students:
Abdul Jabbar Abdullah
Ernst G. Straus
Nathan Rosen
Leó Szilárd
Raziuddin Siddiqui
Notable Awards:
Nobel Prize in Physics(1921)
Matteucci Medal(1921)
Copley Medal(1925)
Max Planck Medal(1929)
Time Person of The Century(1999)
More Info
-
Albert Einstein
Biography Albert Einstein was one of the greatest minds in world history. Einstein is known as a brilliant physicist who contributed more to the scientific world than any other person. His theories on relativity paved the way for how science currently...
-
>> Biography Of Albert Einstein
Albert Einstein (14 March 1879 – 18 April 1955) was a German-born theoretical physicist. Einstein's work is also known for its influence on the philosophy of science. He developed the general theory of relativity, one of the two pillars of modern...
-
Stephen Hawking Biography
Full Name: Stephen William Hawking Pet Name: Stephen Hawking Date of Birth: 8 January 1942 (Age 73) Born Place: Oxford, England Spouses: Jane Wilde Hawking (m. 1965; div. 1995) ...
-
Marie Curie Biography
Full Name: Maria Salomea Skłodowska Pet Name: Marie Curie Date of Birth: 7 November 1867 Born Place: Warsaw, Kingdom of Poland, Then Part of Russian Empire Education: Sorbonne Date of Died: 4 July 1934 (Aged 66) Died Place: Passy, Haute-Savoie, France...
-
Albert Einstein - A Short Biography For Kids
Albert Einstein - A Short Biography for Kids Review See more picture @ amazon.com Albert Einstein - A Short Biography for Kids Albert Einstein is one of the most recognized and well-known scientists of the century. His theories solved centuries-old...
Biography