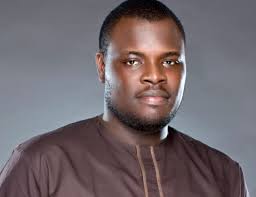 Chude Jideonwo was born on March 16, 1985 to Mr. Ifeanyi I. Jideonwo and Mrs. Ngozi A. Jideonwo. He is a
Nigerian lawyer, award-winning journalist and a media entrepreneur.
Chude Jideonwo attended K. Kotun Memorial Primary School, Adebola Baptist High School and the famed Mayflower School, Ikenne. After his secondary education, Chude attended the University of Lagos and graduated as the Best Law Student. In the year 2007, Chude was called to the Nigerian Bar in November 2007. After his call to bar, Chude attended Pan-African University, Lagos where he obtained his Masters Degree in Media and Communication.
Chude began his career as a TV presenter on the Nigerian Television Authority, NTA even before he became a lawyer, i.e between the years 2000?2005. He later worked as a researcher with a T.V show syndicate, Celebrating Jesus (MBI) and Inside Out with Agatha across Nigeria. He was also with the program, New Dawn, which showed on the Nigerian Television Authority Network for three years. Chude rose to become an Associate Producer as well as head of the Special Projects division.
Chude has written and/or edited over fifteen books both within and outside Nigeria. He worked with the defunct NEXT Newspapers and ran a column, Sons and Daughters, for three years in the Sunday edition of The Guardian, profiling children of the rich and famous.
On May 25, 2014, Chude?s collection of essays titled "Are We The Turning Point Generation" was launched in Lagos, Nigeria.
Currently, Chude is a co-founder and Managing Partner of Red Media Africa/The Future Project, a media-content, communication and development company that has worked for several national and international brands. The firm is also the owner of The Future Nigeria Awards, reputed as Nigeria's biggest youth event. Chude became the editor of Y!/YNaija! in July 2010. He is also the founder of EnoughisEnough Nigeria, one of the country's foremost civic participation groups that has received funding from the Omidyar Network and the MacArthur Foundation.
Chude is the Chairman of the Public Relations & Communications Committee, a position with which he has secured buy-in from national and international media including CNN, BBC, Radio France, Reuters,The Associated Press,etc. The Committee was also a driver for Nigeria's first ever youth-centered presidential debate in March 2011.
Chude is a public speaker who has spoken at events, schools, churches, seminars and conferences including the 2010 ICT and Civic Engagement Symposium organised by the Berkman Center for Internet & Society in conjunction with Harvard University and the Sam Nunn School of International Affairs. He has also motivated the youth across Nigeria and beyond. He has also worked as Project Defense Panelist/Judge for several organizations including the United Nations Information Technology Service (UNITeS), YGC Africa etc.
Chude is a recipient of the Nigeria Media Merit Award, winning for Entertainment Journalist of the Year. Other awards and nominations won by Chude includes the Olive Award for Media and Production, the Green Yaggy Achievement Award, the Sowambe Awards as Best Social Media Activist, Just U Award, Dynamix Awards, the Life Changers Award for Best Advocacy Campaign of the Year, and the Inside Out Role Model Award, 2007, Young African Leaders by the African Business Forum.
In May 2012, Chude was appointed the youngest member of the awards committee for the Ford Foundation Jubilee Transparency Award, alongside distinguished Nigerians like Justice Adolphus Karibi-Whyte and Rev. Fr. Matthew Kukah and in July was appointed into the British Council's Steering Group for its Creative Industries Expo.
In the year 2012, The Punch listed Chude alongside thirteen others, as one of the young people to watch in 2012. Also, in the same year, BusinessDay included him and his business partner, Adebola Williams, in a 40 under 40 list. In February 2013, both Chude Jideonwo and Williams were named in Forbes 30 Under 30: Africa's Best Young Entrepreneurs. Both of them have also partnered on various projects in Nigeria, including running the media campaign for the APC Presidential Candidate at the 2015 general election in Nigeria.
Chude met his future partner while working at New Dawn with Funmi Iyanda, and they both had a show on NTA Network called Youth Talk. In the course of work, they met and decided to form a company focused on using the media as an active tool to inspire and drive young people to action.
Korede Bello Young Sensational Singer/Song Writer, Guitarist & Composer, Hails from Lagos State Nigeria. He started performing on stage at the age of seven and is currently signed to Mavin Records.The Teenage Mass Communication StudentHis songs are...
Audu Maikori (born 13 August 1975, Kaduna) is a Nigerian lawyer and founder/CEO of Chocolate City Entertainment, and is well known in Nigeria as a former Idol series judge. The third of five children, Maikori was born to a Christian family in Kaduna...
SPACEMAN Biography Chucks Roberts a.k.a Spaceman was born in Lagos, Nigeria . Spaceman released his Debut album MARCH 26 in 2008. The album is regarded as the first rap album out of Eastern Nigeria. Spaceman was an On Air Personality on Cosmo FM...
Olufunmilola Aduke Iyanda popularly known as Funmi Iyanda was born on July 22, 1971. She is an award-winning broadcaster, journalist, columnist and blogger. Funmi Iyanda attended Herbert Macaulay School in Lagos, Nigeria, and then went to the...
Eugenia AbuEugenia Abu is the Executive Director Programmes of the Nigerian Television Authority, NTA. She had her University Education at Ahmadu Bello University Zaria, where shebagged a degree in English in 1981. She proceeded further to obtain...