Biography
Viktor Astafiyev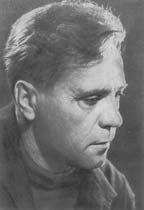 Viktor Petrovich Astafiyev also spelled Astafiev or Astaf'ev (Russian: ?????? ???????? ????????) (May 1, 1924 - November 29, 2001), was a Russian writer of short stories and novels.
Viktor Astafiyev was born in a village of Ovsyanka near Krasnoyarsk on the bank of the Yenisei river and spent much of his childhood in an orphanage. He was conscripted into the Soviet Army in 1942. He was seriously wounded fighting the Germans during the Great Patriotic War and after his discharge in 1945 he lived in different regions of Russia including Urals, Chusovoy near Perm and Vologda doing various jobs such as locksmith and smelter.
In 1953 Astafiyev published his first collection of stories dedicated mostly to the experience of Russian soldiers and civilians during the Great Patriotic War.
After 1962 he became a professional writer authoring realistic often critical of the Soviet regime novels about the war and the Stalin era. His criticism of the Soviet times gained him popularity.
In the mid-1980s, he became embroiled in significant controversy over his writings followed by accusations of chauvinism and xenophobia when the public learned, through samizdat, about the correspondence between the literary historian Natan Eidelman and Astafiyev that had been provoked by Astafiyev's anti-Semitic overtones in Sad Detective and his The Catching of Gudgeons in Georgia (both 1986), which rudely ridiculed Georgians. At the 8th USSR Writers Union Congress in the summer of 1986, Georgian delegates urged the author to apologize publicly for his insult to the Georgian nation; when he refused, they walked out in protest.
In 1999, his novel Jolly Soldier, which portrayed the horrors of the Soviet Army was met with extremely adverse reaction, which cost him a heart failure.
-
Russian Writers
Fyodor Dostoevsky Nikolai Gogol Anton ChekhovChinghiz Aitmatov ...
-
Victor Erofeyev
Victor Erofeyev (Russian: ?????? ???????; born 1947) is a Russian author, the son of a high-ranking Soviet diplomat (who worked closely with Stalin). He spent some of his childhood in Paris, which accounts for why much of his work has been translated...
-
Ilya Ehrenburg
Ilya Grigoryevich Ehrenburg (Russian: ????? ???????????? ????????? IPA: [??l?ja gr???gor??v?t? ?r??n?burk]), January 27 [O.S. January 15] 1891 (Kiev, Ukraine) ? August 31, 1967 (Moscow, Soviet Union) was a Jewish Soviet propagandist, writer and journalist...
-
Daniil Andreyev
Daniil Andreyev was the son of Leonid Andreyev, a prominent Russian writer of the start of the century; Maxim Gorky was his godfather. After the infant's mother, Alexandra (Veligorsky) Andreeva, died during childbirth, Leonid Andreev gave the infant...
-
Mark Aldanov
Mark Aldanov (Mark Alexandrovich Landau) (Russian: ??????? ???? ?????????????) (7 November [O.S. 26 October] 1889?February 25, 1957) was a Russian emigrant writer, known for his historical novels. Mark Landau (Aldanov) was born in Kiev in the family of...
Biography