Biography
Biography of Olusegun Obasanjo; Ex-President; Politician; Ogun State Celebrity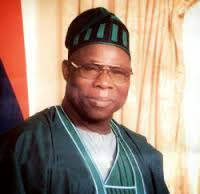 Olusegun Obasanjo
Olusegun ?basanj? was born on March 5, 1938 in Ogun State, but he was raised up in Owu Abeokuta. Olusegun Obasanjo joined the Nigerian Army in the year 1958 when he was 21 years old. He was trained at the Aldershot and Defence Service Staff College, Wellington. He also trained at the Indian Army School of Engineering.
Olusegun Obasanjo served in Kaduna and Ibadan. During the Nigerian Civil War, he commanded the 3 Marine Commando Division that overcame Owerri, which action brought the civil
war to an end.
On July 29, 1975, after the successful military coup that brought Murtala Mohammed into power, Olusegun Obasanjo was made the deputy to Murtala Mohammed?s new government. After the attempted coup that led to the assassination of Murtala Mohammed, Olusegun Obasanjo became the military head of state. In 1979, Olusegu Obasanjo handed over power to the civilian government after the conduct of a successful election. This particular incident made Olusegun Obasanjo the first Military Head of state to transfer power peacefully to a civilian regime in Nigeria.
In the year 1999, Olusegun Obasanjo contested for presidency and won the election. Thereafter, he became the civilian president of Nigeria. In the year 2003, Olusegun Obasanjo was re-elected for a second term in office.
During Obasanjo?s regime, Nigeria?s GDP growth rate doubled to 6 percent until he left office. Nigeria?s foreign reserves also sky-rocketed from $2 billion in 1999 to $43 billion in 2007 when he left office.
READ ALL NEWS ON OBASANJO
-
Biography Of Sambo Dasuki
Sambo Dasuki was born on December 2, 1954 in Wusasa, Zaria in Kaduna Sate of Nigeria. He is the first son of Alhaji Ibrahim Dasuki, the 18th Sultan of Sokoto. He is a retired Nigerian Army Colonel and former National Security Adviser (NSA) to President...
-
Biography Of Doyin Okupe
Doyin Okupe is a medical doctor and a son of the late Chief Matthew Adekoya Okupe a banker. He is an indigene of Ogun State of Nigeria. Okupe was the Senior Special Assistant on Public Affairs to Nigeria?s former President Goodluck Jonathan. Before...
-
Biography Of Olusegun Mimiko; Ex-governor; Medical Doctor; Politician; Ondo State Celebrity.
Olusegun MimikoDr. Olusegun Mimiko was born on October 3, 1954 in Ondo town. The earliest education of Olusegun Mimiko Known to Nigerian Biography is his Secondary Education. Olusegun Mimiko had his secondary education at St. Joseph?s College, Ondo and...
-
Biography Of Ibrahim Babangida; Former Military Head Of State Of Nigeria; Niger State Celebrity.
Ibrahim Badamasi Babangida, a one time military head of state of Nigeria was born in 1941 at Minna, Niger State of Nigeria. He is from the Gwari ethnic group. Ibrahim Babangida's earliest Education is not known to Nigerian Biography, however, he...
-
Biography Of Andy Uba
Andy Uba, a native of Uga in Aguata Local Government Area of Anambra State was born on December 14, 1958 in Enugu, Enugu State, Nigeria.After his primary education, Andy Uba attended Boys High School Awkunanaw, Enugu for his secondary education....
Biography