Biography
Sergei Dovlatov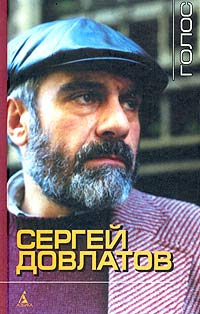 Sergei Donatovich Dovlatov (Mechik) (Russian: ?????? ????????? ???????? (?????) September 3, 1941-August 24, 1990) was a Russian short-story writer and novelist.
Dovlatov was born on September 3, 1941 in Ufa, Republic of Bashkiria, where his family had been evacuated during World War II from Leningrad. His mother is Armenian and his father is Jewish. After 1945 he lived with his family in Leningrad (now St. Petersburg). Dovlatov studied at the Finnish Department of Leningrad State University, but flunked after two and a half years. He was drafted into the Soviet Army and served as a prison guard in high-security camps. Later, he earned his living as a journalist in various newspapers and magazines in Leningrad and then as a correspondent of the Tallinn newspaper "Soviet Estonia". He supplemented his income by being a summer tour guide in the Pushkin preserve, a museum near Pskov. Dovlatov wrote prose fiction, but his numerous attempts to get published in the Soviet Union were in vain . The set of his first book was destroyed under the order of the KGB. In 1976, some stories by Dovlatov had been published in Western Russian-language magazines, including "Continent", "Time and us", resulting in his expulsion from the Union of Journalists of the USSR.
In 1979 Dovlatov emigrated from the Soviet Union with his mother, Nora, and came to live with his wife and daughter in New York, where he later co-edited "The New American", a liberal, Russian-language emigre newspaper. In the mid 80's, Dovlatov finally achieved recognition as a writer, being printed in the prestigious magazine "The New Yorker". Dovlatov died on August 24, 1990 in New York and was buried at the Mount Hebron Cemetery.
Sergei Dovlatov published twelve books in the USA and Europe during his twelve years as an immigrant. In the Soviet Union, the writer was known from Samizdat and Radio Liberty. After his death and the fall of the Soviet Union, numerous collections of his short stories were finally published in Russia making him one of the best loved Russian writers of the second half of the 20th century.
Quotes: "One can revere Tolstoy's mind. Delight in Pushkin's finesse. Appreciate the spiritual quest of Dostoyevsky. Gogol's humor. And so on. Yet Chekhov is the only one I would want to resemble."
-
Victor Erofeyev
Victor Erofeyev (Russian: ?????? ???????; born 1947) is a Russian author, the son of a high-ranking Soviet diplomat (who worked closely with Stalin). He spent some of his childhood in Paris, which accounts for why much of his work has been translated...
-
Korney Chukovsky
Korney Ivanovich Chukovsky (Russian: ?????? ???????? ?????????, March 31 NS 1882 - October 28, 1969) is probably the most popular poet for children in the Russian language. His poems Doctor Aybolit (???????), Giant Roach (??????????), Crocodile (????????)...
-
Natalya Baranskaya
Natalya Vladimirovna Baranskaya (Russian: ??????? ???????????? ?????????; 1908-2004[1]) was a Soviet writer of short stories or novellas. She was born in 1908 in Russia, and graduated in 1929 from Moscow University with degrees in philology and ethnology....
-
Viktor Astafiyev
Viktor Petrovich Astafiyev also spelled Astafiev or Astaf'ev (Russian: ?????? ???????? ????????) (May 1, 1924 - November 29, 2001), was a Russian writer of short stories and novels. Viktor Astafiyev was born in a village of Ovsyanka near Krasnoyarsk...
-
Vladimir Putin - Biography
Born: 7 October 1952 Birthplace: Leningrad, Russia (now St. Petersburg) Vladimir Putin was elected president of the Russian Federation in 2000 as the hand-picked successor of Boris Yeltsin. After earning a law degree in 1975, Vladimir Putin joined the...
Biography