Biography
>> Biography of Jewel " Singer "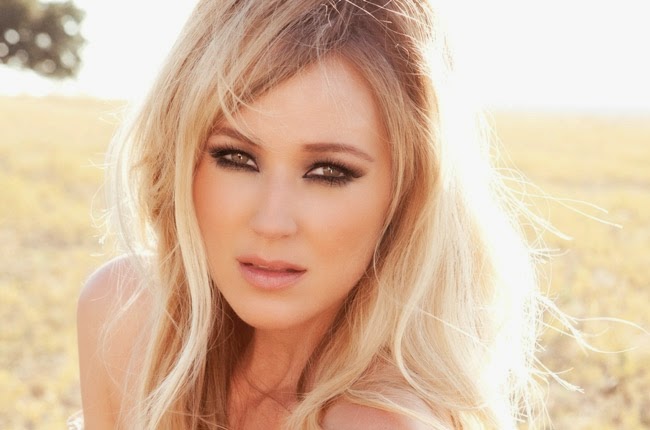 Jewel Kilcher (born May 23, 1974), professionally known as Jewel, is an American singer-songwriter, guitarist, producer, actress, and author/poet. She has received four Grammy Award nominations and, as of 2008, has sold over 27 million albums worldwide.
Jewel's debut album, Pieces of You, released on February 28, 1995, became one of the best-selling debut albums of all time, going 15 times platinum. One single from the album, "Who Will Save Your Soul", peaked at number eleven on the Billboard Hot 100; two others, "You Were Meant for Me" and "Foolish Games", reached number seven and two respectively on the Hot 100, and were listed on Billboard '​s 1997 year-end singles chart, as well as Billboard '​s 1998 year-end singles chart. She has crossed several genres throughout her career. Perfectly Clear, her first country album, was released on The Valory Music Co. in 2008. It debuted atop Billboard '​s Top Country Albums chart and featured three singles, "Stronger Woman", "I Do", and "Til It Feels Like Cheating". Jewel released her first independent album Lullaby in May 2009.
Jewel is the co-host, as well as a judge, with Kara DioGuardi on the songwriting competition reality television series Platinum Hit, which premiered May 29, 2011 on the cable network Bravo. Jewel has the vocal range of a lyric soprano. On July 2, 2013, NBC announced that Jewel would be a judge on the fourth season of the a cappella competition The Sing-Off. Jewel's songs are represented by Downtown Music Publishing.
Early life, education and career beginnings
Jewel was born in Payson, Utah, but was raised in Homer, Alaska, which is where her grandfather Yule Kilcher, a delegate to the Alaska Constitutional Convention and a state senator, had settled after emigrating from Switzerland. Yule also made the first recorded crossing of the Harding Icefield. Jewel is the daughter of Lenedra Jewel (Carroll) and Attila Kuno "Atz" Kilcher. She is a first cousin once removed of actress Q'orianka Kilcher.
Jewel spent most of her young life in Homer living with her father. The home she grew up in did not have indoor plumbing; it had a simple outhouse instead. The Kilcher family is featured on the Discovery Channel show Alaska: The Last Frontier, which chronicles their day-to-day struggles living in the Alaskan wilderness. Jewel and her father sometimes earned a living by singing in bars and taverns. It was from these experiences she learned to yodel as demonstrated in many of her songs. Her father was a Mormon, but they stopped attending The Church of Jesus Christ of Latter-day Saints shortly before she turned eight.
Jewel learned to play the guitar while at the Interlochen Arts Academy in Interlochen, Michigan, where she majored in operatic voice. She started writing songs at the age of 16. While at school, she would sometimes play at Ray's Coffee House in Traverse City, Michigan.
For a time, Jewel lived in her car while traveling around the country doing street performances and small gigs. She gained some recognition by singing at the Inner Change Coffeehouse and Java Joe's in San Diego, California. (Jewel made her debut at Java Joe's when it was in Poway, where she was a barista.) Her friend Steve Poltz's band, The Rugburns, played the same venues. Jewel later collaborated with Poltz on some of her songs, including "You Were Meant for Me" (he also appeared in the second, better-known video for this song). The Rugburns opened for Jewel on her Tiny Lights tour in 1997. Poltz appeared in Jewel's band on the Spirit World Tour 1999 playing guitar.
Music career Early
Jewel was discovered in August 1994 while playing a local weekly gig at the Interchange Coffee House in San Diego by Inga Vainshtein, a former VP of Production at Paramount Pictures. Vainshtein subsequently became her manager. Vainshtein's client, John Hogan, the lead singer for Rust, suggested she checks out a local surfer girl, who was packing in crowds at a local coffee shop in Pacific Beach every Thursday. Vainshtein asked Jenny Price, who was an assistant to Rust's A&R at Atlantic Records and a friend to come along. After the show Vainshtein approached Jewel and asked her for a demo. Jewel, who at the time was living in a van, didn't have a recorded demo. Vainshtein offered to help. Vainshtein and Price called Danny Goldberg (then President of Atlantic) and told him about Jewel, but when Goldberg asked for a demo, Vainshtein suggested he offers to pay for it, if he wanted to hear it, since Jewel didn't have the means to pay for it. Goldberg agreed to finance the demo, and suggested The Robb Brothers, who had just finished producing The Lemonheads for Atlantic. Over the next two months, Vainstein introduced Jewel to the people that are still part of her team - Brian Loucks, a music agent at CAA, who still represent her, and her attorney, Eric Greenspan. Vainshtein began to manage Jewel and shopped the demo to multiple major labels creating a major bidding war. In the end, Goldberg paying for the demo payed off; Jewel decided to sign with Atlantic Records in March of 1994.
Pieces of You received favorable reviews but did not sell well initially. It was produced by Ben Keith, who was noted for his work with Neil Young and James Taylor, and it featured Neil Young's band the Stray Gators. Jewel toured and opened for other bands around the country. But it took 14 months for her debut release to reach the Billboard Top 200. Between 1996 and 1998 she appeared on The Tonight Show with Jay Leno, Saturday Night Live, Late Night with Conan O'Brien, The David Letterman Show, and Live with Regis and Kathie Lee. The single "Who Will Save Your Soul" peaked at number eleven on the Billboard singles chart in September of 1996, and "You Were Meant For Me" was then re-released in 1996. Jewel performed at the Lilith Fair in July of 1997, generating favorable publicity and reviews. When Time Magazine was doing a piece on Lilith Fair, Vainshtein lobbied her friend Jeff Ressner, West Coast's head of Time inc. to put Jewel on the cover alone. This marked only the 5th time Time had a musician on its cover. By the end of 1997 "You Were Meant for Me" had set a record for the longest charting single on the Billboard Hot 100—over 60 weeks. In addition, Pieces of You became the second most popular album of 1997, selling over 4.3 million copies and going platinum more than eight times in the United States. By the end of 1997 Jewel had attained superstar status. The album stayed on the Billboard 200 for two years, reaching number four at its peak. The album spawned the popular hits "You Were Meant for Me", "Who Will Save Your Soul", and "Foolish Games". The album eventually sold more than 12 million copies in the United States alone.
>> Complete Biography of Jewel
-
Biography Of Jennifer Lopez
Biography Jennifer Lynn Lopez was born July 24, 1969,in the Bronx, New York, and raised on Blackrock Avenue in the New York City borough's Castle Hill neighborhood, also known by her nickname J.Lo, is an American music artist, actress, singer, dancer,...
-
Estelle
Estelle Swaray born 18th January 1980 to a Senegalese mother and a father from Grenada, she is most widely known as Estelle and formerly Est'elle, Estelle is a female British hip-hop artist and producer who was born in West London. Estelle is one...
-
>> Biography Of Jessica Simpson
Jessica Ann Johnson ( born July 10, 1980 ) is an American singer, songwriter, actress, reality television personality and fashion designer who made her debut in 1999. Since that time, Simpson has made many recordings, starred in several television shows,...
-
>> Biography Of Christina Aguilera
Christina María Aguilera (born December 18, 1980) is an American singer, songwriter, and actress. Born in Staten Island, New York and raised in Rochester and Wexford, Pennsylvania, she appeared on the television series Star Search and The Mickey Mouse...
-
>> Biography Of Avril Lavigne
Avril Ramona Lavigne ( born 27 September 1984 ) is a Canadian and French singer and songwriter. She was born in Belleville, Ontario, and spent most of her youth in the town of Napanee. By the age of 15, she had appeared on stage with Shania Twain; by...
Biography